Last October 11, 2014 I had the chance to climb with Markus Hogenschurz a German engineer whose passion of scaling every highest mountain in every country around the world .
On this climb , it was his 60th Summit and it was an honor to climb with a seasoned climber like him to the roof of the Philippines.
We started our day at 5AM with a bus ride for an hour and then tranfered to a chartered motorcycle up to the trail head in Baruring,,,,
On this climb ,I can say that this guy was really a fast trekker since arrive at the last village in Tumpis  for less than 45 minutes and then head straight to the jungle trail.
We had our lunch in Camp 1 around 11 AM and then continue to trek after few minutes.
On that same day we arrive at the boulders part around 1:30 pm in which we saw boulders face of Mt. Apo slowly covered with fogs.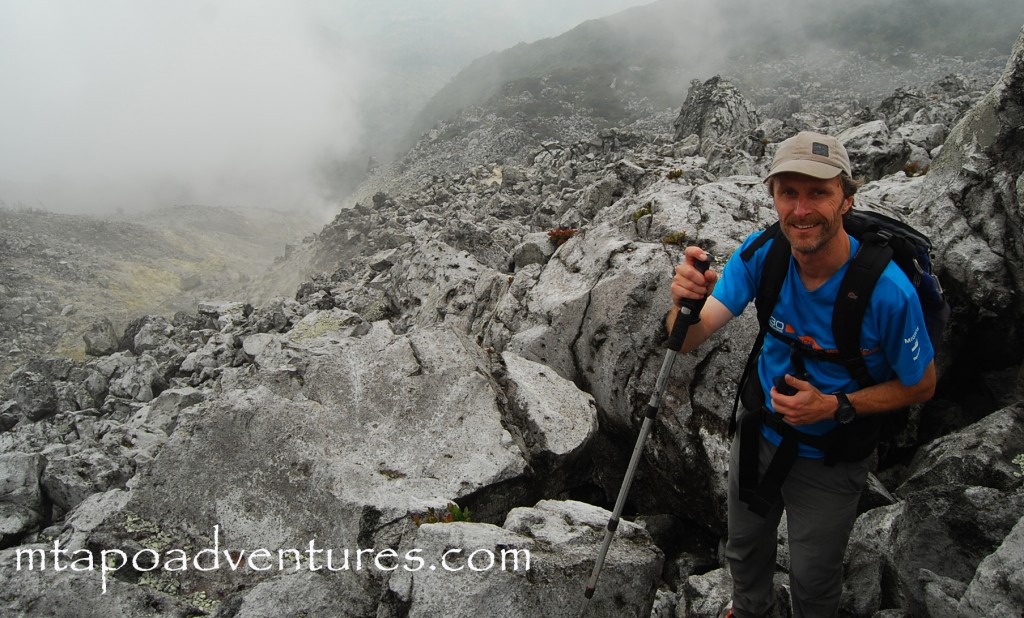 We decided to camp in the 87degree campsite when we reach that part around 4PM since the weather was not really good and a chance of sunset was slim at that time.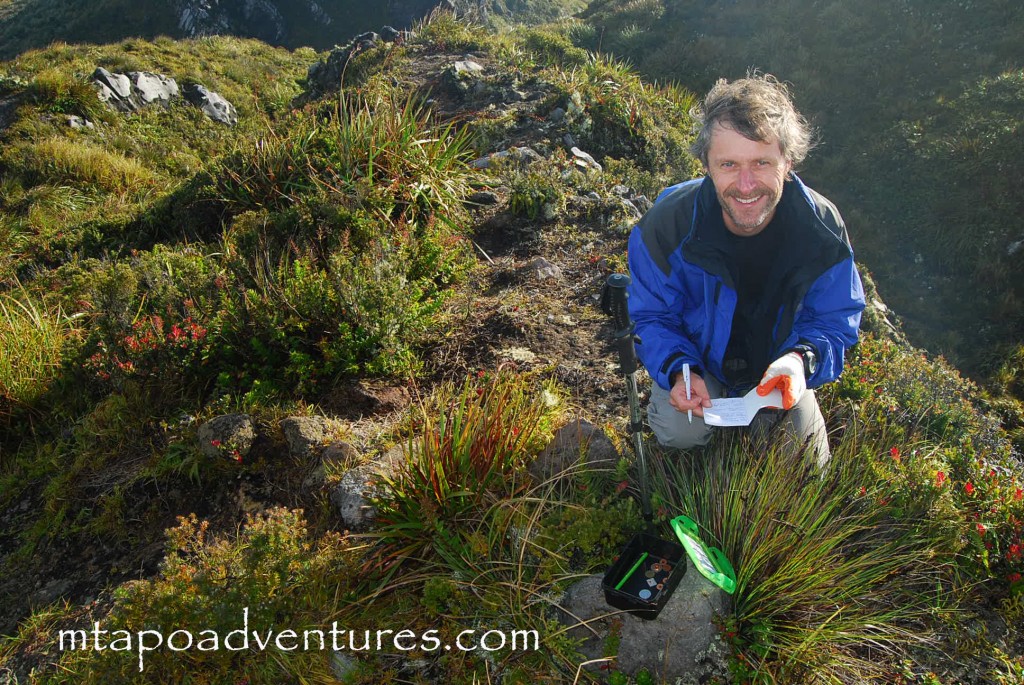 Early in the morning , the mountain showed us his beauty by giving us good weather , and we ascend to the highest part of it with blue skies and majestic scenery.
On the center peak , Markus did some treasure hunting since there was a geocache on that area and he found it and signed his name on the small logbook.
After visiting some summits in the peak we go back to our camp site, had breakfast and head down for home.
On our way back , we trekked the West side of the boulders to see a different view and it was nice since it was all clear and we can see the nice view of Davao City , Davao Gulf and some islands in it.
Climbing with a veteran outdoorsmen like Markus is really an honor and we were able to arrive back in Davao City   afternoon of October 12, 2014 safely.