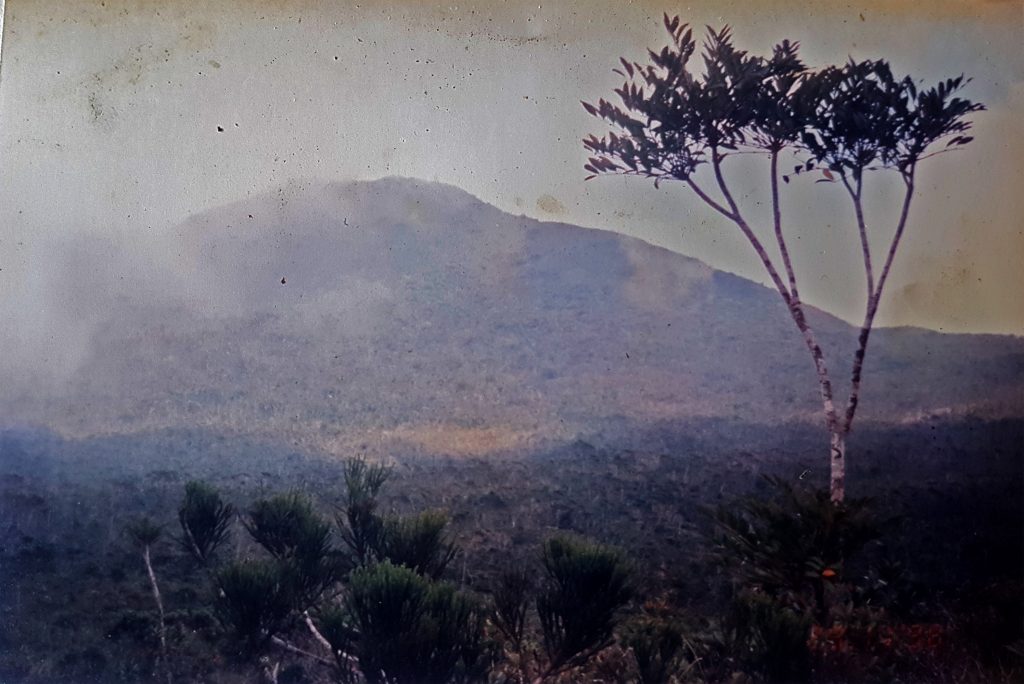 Duration : 3 days 2 Nights
Adventure Description:
A trek to  a wildlife sanctuary  along the Pujada Peninsula in the province of Davao Oriental.
Mt. Hamiguitan has an elevation of 1620 m above sea level which plays a  role as a critical habitat for  different plant and animal species.
The mountain range became a UNESCO Heritage site on 2014 (1st in Mindanao) and it features terrestrial and aquatic habitats at different elevation level not to mention the  threatened and endemic flora and fauna species including the the Philippine Eagle.
Itinerary for this Trek is designed for beginner/average who likes to take it easy and enjoy every step of the trek.
Detailed Itinerary
DAY 1
 4:0AM Meet at Your Hotel
4:15  ETA for Jump off point at San Isidro, Davao Oriental
7:00 ETA Batobato Term. Breakfast along the way and buy packed lunch
7:30 ETA Mt. Hamiguitan Sanctuary (Jump-Off)
08:00 : Start Trek
12:00 : Camp 4 (LUNCH)
16:00 : CAMP 3 – Pygmy
20:00 : Lights off
DAY 2
05:00 : Wake up call
07:00 : Start trek
08:00 : Pygmy Forest
09:00 : Lantawan 3
11:00 : Tinagong Dagat
12:00 : Hidden Garden (LUNCH)
15:00 : Camp 3
15:30 : Twin falls
16:30 : Camp 3
20:00 : Lights off
DAY 3
04:00 : Wake up call
05:00 : Start trek
08:00 : PEAK (Breakfast)
01:00 : Long House
HOME SWEET HOME
3:00pm ETA Davao.
Package Cost
Packages:
a. Hamiguitan  Basic
Costing:  P 6,000.00 Each
Minimum Number of Guest: 6
Inclusion
 • Permit to Climb and  Exit Fee
• Climb Certificate
• Guide Fee 
• Porter Fee (Mandatory)
Transportation form Malaybalay and Back
Documentation Photos on Soft Copy ( Available if the Author is your Guide)
b.Hamiguitan All In
Sigle Pax: P 15,000.00
2 Pax: P 9,000.00/head
3 Pax: P P 8,500.00
4-5 Pax: P 8,200.00
6-7 Pax: 7,700.00
8-12 Pax: 7,200.00
Costing: P 9,500.00 Each
Inclusion
Permit to Climb and Exit Fee
 Climb Certificate
 Guide Fee (1Guide Every 5 Guests)
Camping Equipment (Tent, Sleeping Bag, Trekking Pole, Mess Kit and Stove with fuel)
Transportation from Davao City to Trailhead and Exit Point to Davao City 
 Meals for the duration of the Climb (dinner on the 1st Day Up to Lunch on Day 3)
Porter Fee for the Food and Staff in the Package
Night Hotel accommodation in Davao City/Long House in Hamiguitan Sanctuary
Documentation Photos on Soft Copy ( Available if the Author is your Guide)
Reminders:
*Pick-up area and Drop -off Point  : Your Hotel/Accommodation in Davao City
* If You hire 1 personal porter to carry your personal things additional P 2,500.00 for the whole duration of the climb.
* Please be reminded to do some jogging and stretching at least 30 minutes a day 2 weeks
before the climb to be fit
* Pls be informed that the temperature could drop to 1 degrees so kindly prepare appropriate layering ( Fleece and Jacket)
that could withstand to that temperature to get warm.
*Kindly bring rain coat or poncho since it might rain within the day of our climb, hopefully well
have a good weather.
• And dont forget to bring trail food for you to nibble while Trekking
* Also please Bring the following:
1. Bonnet /head gear
2.Raincoat/poncho
3.personal Meds
4.gloves for trekking( construction gloves with rubber coating is recommended)
5. Flashlight/torch
6.Toiletries.
7. Trail Foods( Chocolate, biscuits and etc)
8. Water Bottle (at least 1 Liter)