I always reminisce my first time experiences. What is it? Where did it happen? How was the experience? And it always boils down to one thing, the desire of doing such. J Well, everyone has their own versions of "things to do", whether it be travelling around the world, pigging out at the most expensive restaurant, doing sky diving, swimming at the deepest sea, getting a pet, or climbing a mountain. J Now, let me tell you my first ever major climb experience.
Three years back, I told someone that I want to climb the highest peak in the Philippines, Mt. Apo. My desire of climbing that mountain is as a high as 10,311 feet! haha. Oh well, fast track to 2015, that desire came true! J
It was supposedly my 27th birthday gift, too bad no schedule for my birth date. L Checking on the other dates, November 28-30 was the most convenient since 28th was Saturday and it's my off from work, and 30th was a National holiday! So I'll only take a leave for a day. J
Anyhow, before going to the trails you need to have briefing first. Sir Albert Gabriel of Mt. Apo Adventures, was our guide. He gave some orientations on what to expect during the climb. He answered one of my awkward questions like, where are we going to defecate? Because that is my big nuisance when going outdoor! Haha
6am on the 28th was the call time. I haven't had enough sleep, maybe because I was keyed up? Haha I even came at D'Counter too early like 5:30am. J
There are nine guests in total, including me and I'm the only one from Davao City, others from Cebu, Manila, Gensan and India.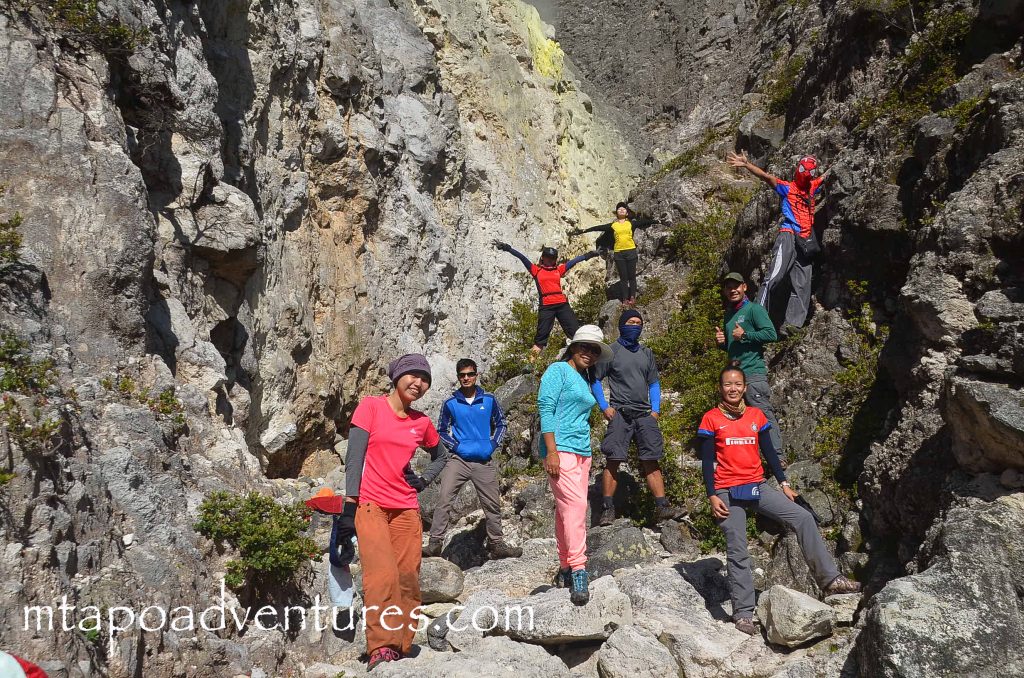 Let's go to the highlight. So how's the climb? It was arduous! Haha. I thought I was really prepared physically but I was wrong! Farm trail was first. There's a small community living there and it's good to converse with some locals and realize how uncomplicated there lives are. They have planted crops like carrots, cabbages and potatoes as their source of living. That time, we saw some children bathing. If by any chance you passed by these kids, you can give them some sweets. That would make them happy. J Up there, my chest tightened and I have troubled breathing. The sun was up, and it was really hot! So I'm like bathing in my own sweat! But, after how many minutes of walking uphill, the tightening was gone. I guess I'm already in the swing of things. J
The second trail was the mossy forest. It's a good thing that tall trees shade us from the sun. Somehow, it's already fogging when we entered. We even experienced some intermittent rain inside so please don't forget the poncho. The forest was mystical. It's like someone's been living inside preserving its beauty. I even saw for the first time what a moss is! Hehe. A few hours after, we arrived at campsite 1 or Tinikaran (name of a tree). In there, we set up the tents, had a little chit chat, did some power nap. We changed some clothes and Buboy one of the porters cooked pork sinigang for dinner. It was perfect since it's already getting colder. I think around 9 in the evening, drowsiness was already knocking on me so I hit the sack and said my goodnight.
So did I sleep well? NO! haha. It was cold and my tolerance to chilly temperature is low. Somehow, I should be ready for the next track. Second day was for boulders (very big rocks) the verdict? Hard-hitting! The worst part? I cried haha. I was really bushed up and I got blisters on my pinkie toes L Good thing I brought my slippers with me. Another thing, I'm acrophobic. So just standing in high places makes my knees jelly! Especially when looking back and I'm already far above the ground, I could feel wooziness. I was really scared then and my pace is so time-consuming. So imagine I'm slow as a snail! Terribly too, when we arrived at the "87 degrees" I become more nervous and distrustful of myself with climbing it. It was steep and I've felt this is my finale haha. I even got nightmare that I couldn't go down anymore and stay at Mt. Apo's summit forever!  So I did a self check then, did I choose the right activity? haha.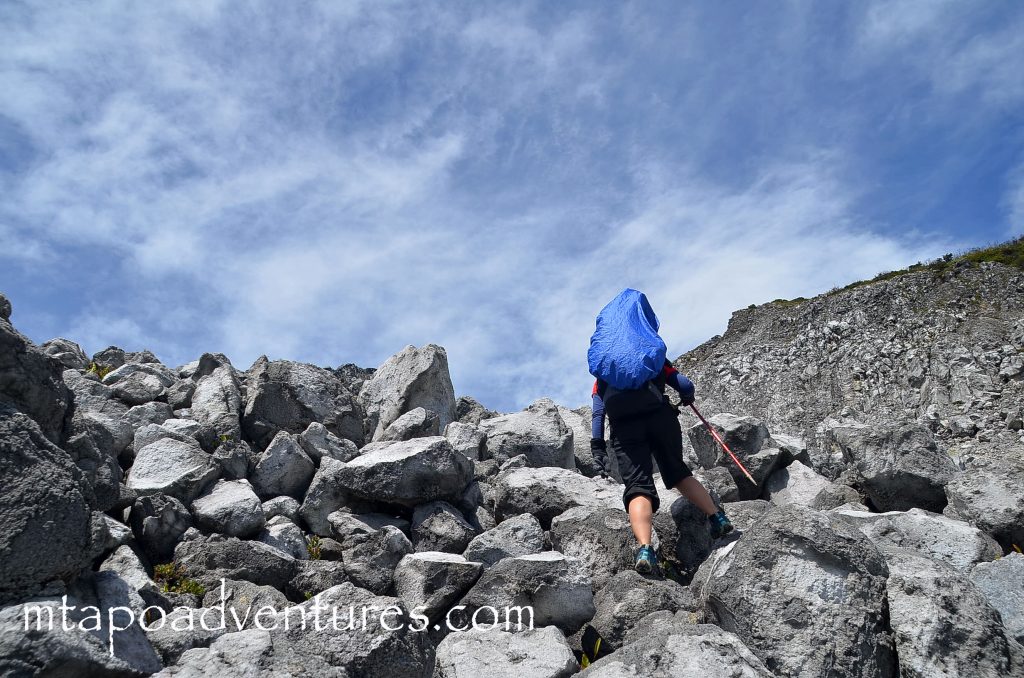 After the petrifying 87 degrees, we arrived at the old crater! J It was filled with knee length water. It was big too. I didn't dare anymore plummeting my feet since I couldn't take the coldness. As far as I remember, we went on to the three different peaks before going to summit's campsite! J It was sunny that time but breezy, and it brings winterness to my bones.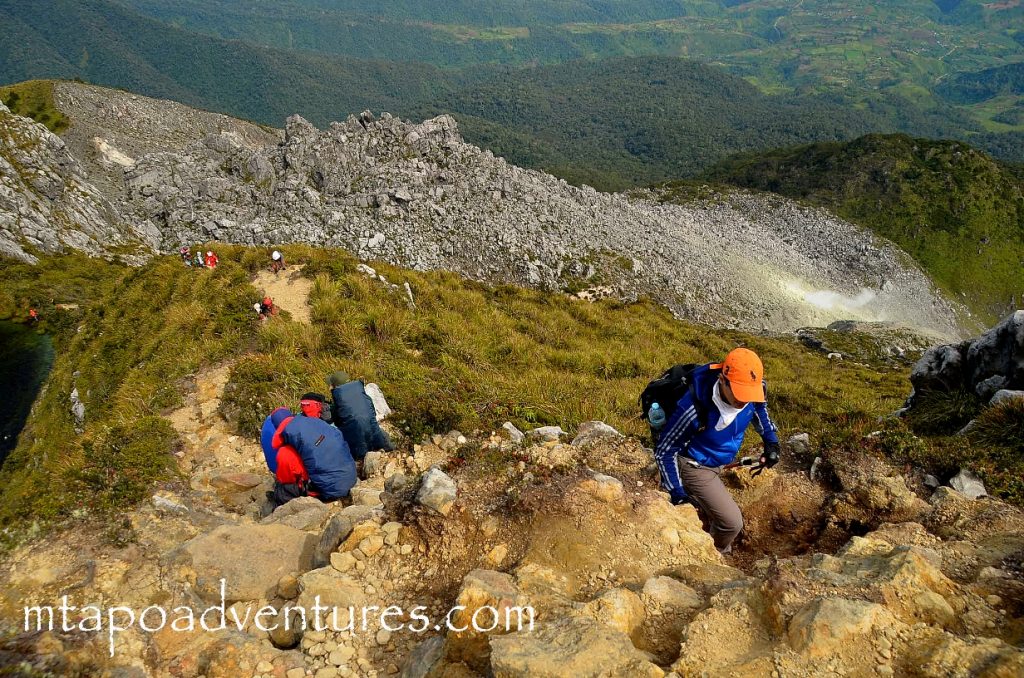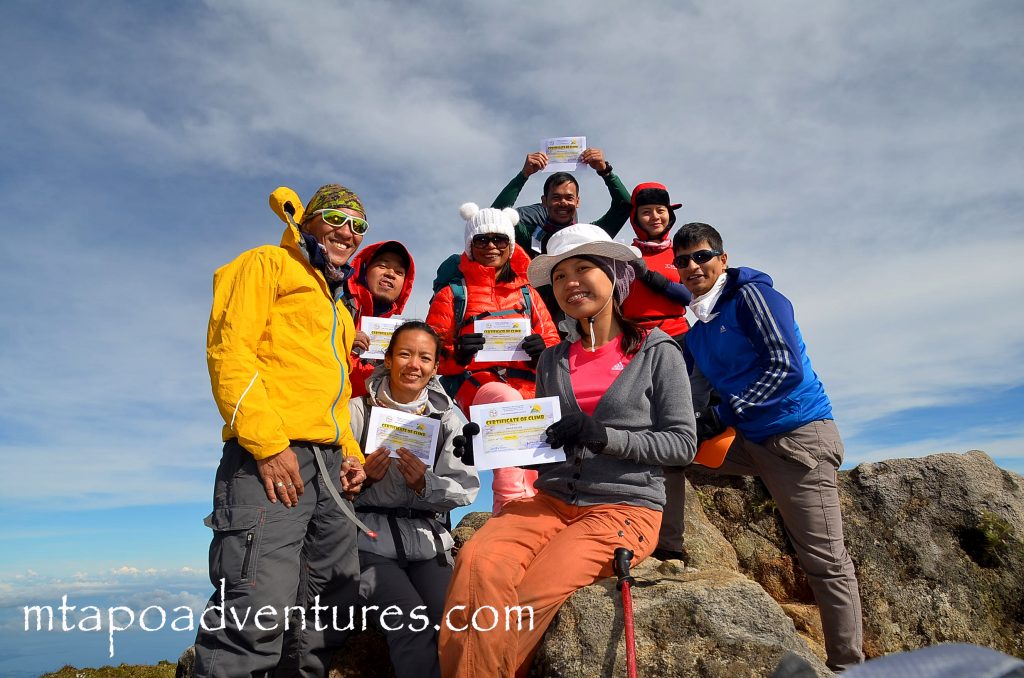 Other reason for me is to witness the sunset and sunrise, and it didn't fail me. It was stunning and great! We are blessed to have a good weather condition that time. It was my first time and it was really amazing! The sun was so near to me and the view's so stellar! I couldn't ask for more, really. It made me teary eyed. Best birthday gift ever! J Thank you Lord!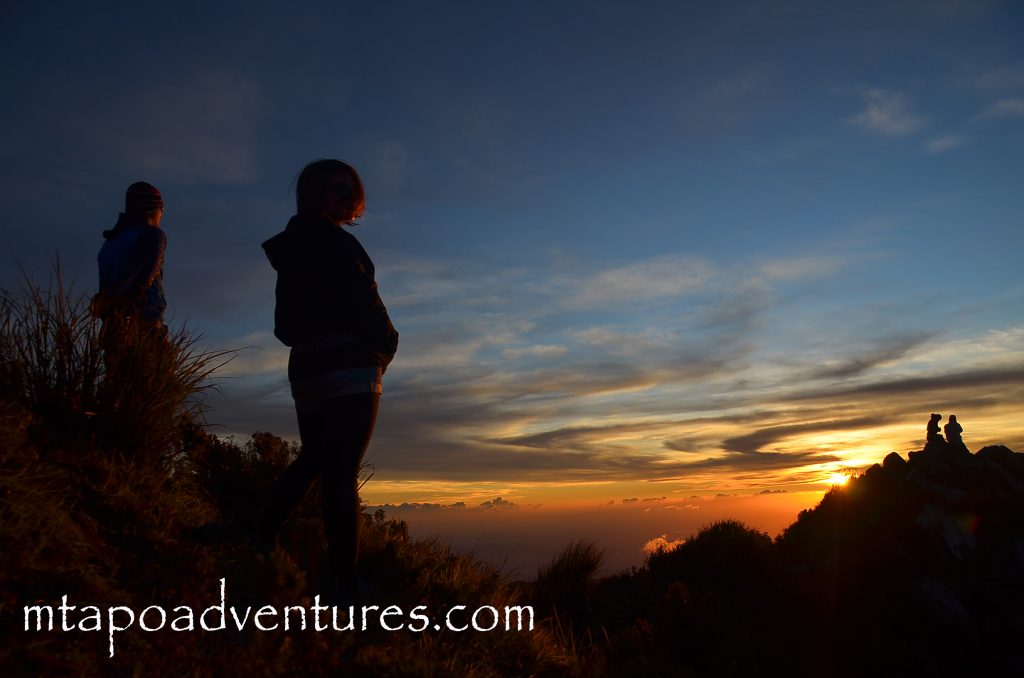 The most struggling is the descent. I was in a ghastly situation that time. Not just blisters, cramps, low pace walking, crying but the sun was down when we reached the forest. Imagine how dark it was! To be honest my legs really hurt and I can barely walk. I was so worn-out. L But, I really need to finish this walk! Thanks to Nonoy and Buboy for being uncomplaining and not leaving me. They are the best porters ever! J And at almost 8pm, I arrived at the jump off point.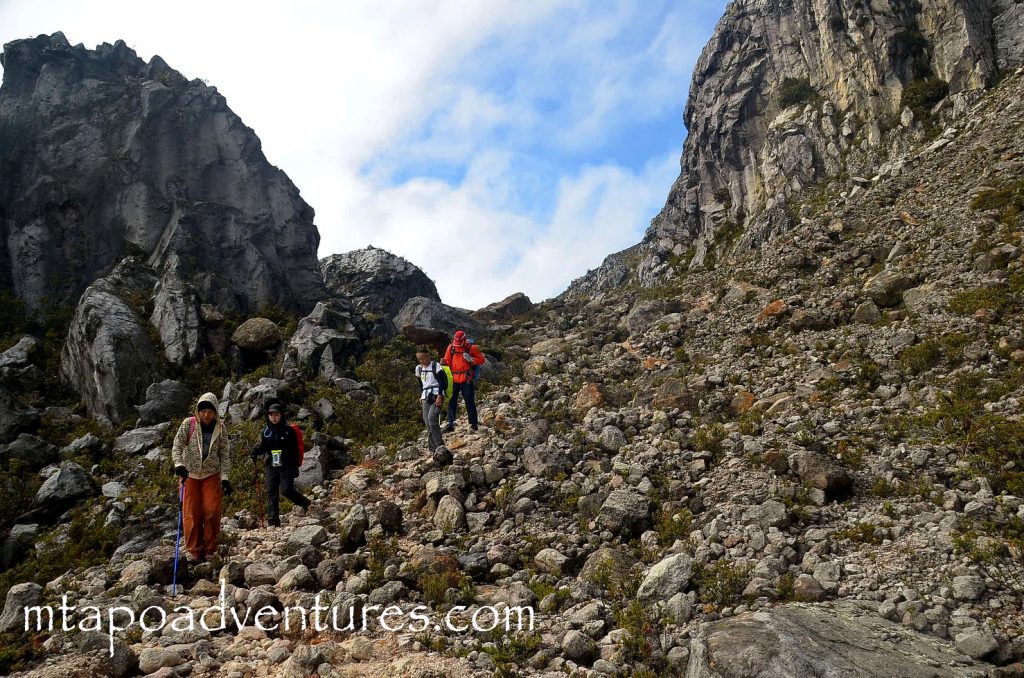 The thing here is, we will always have fear of something. But then we just need to keep on going and just do it. It's always hard for the first timer to climb a mountain especially Mt. Apo but then, it's always exciting because you will be proud of yourself especially when you reach the summit! It's a journey, there will always be potholes on the way but just continue the stride and it will be a rewarding end. Yes it was tiring but then it was worth it! So will I climb again? Without a doubt! Getting ready for the revenge climb haha! See you on the summit! J
Article  Written by:
Amazing Grace